WLMN
Filed under:
Uncategorized
|
Comments Off

on WLMN
Hello, everybuddy! WLMN, the excellent brand new album by The Lemons, is now out and about and generally mingling with existence in our everyday world. Woooo!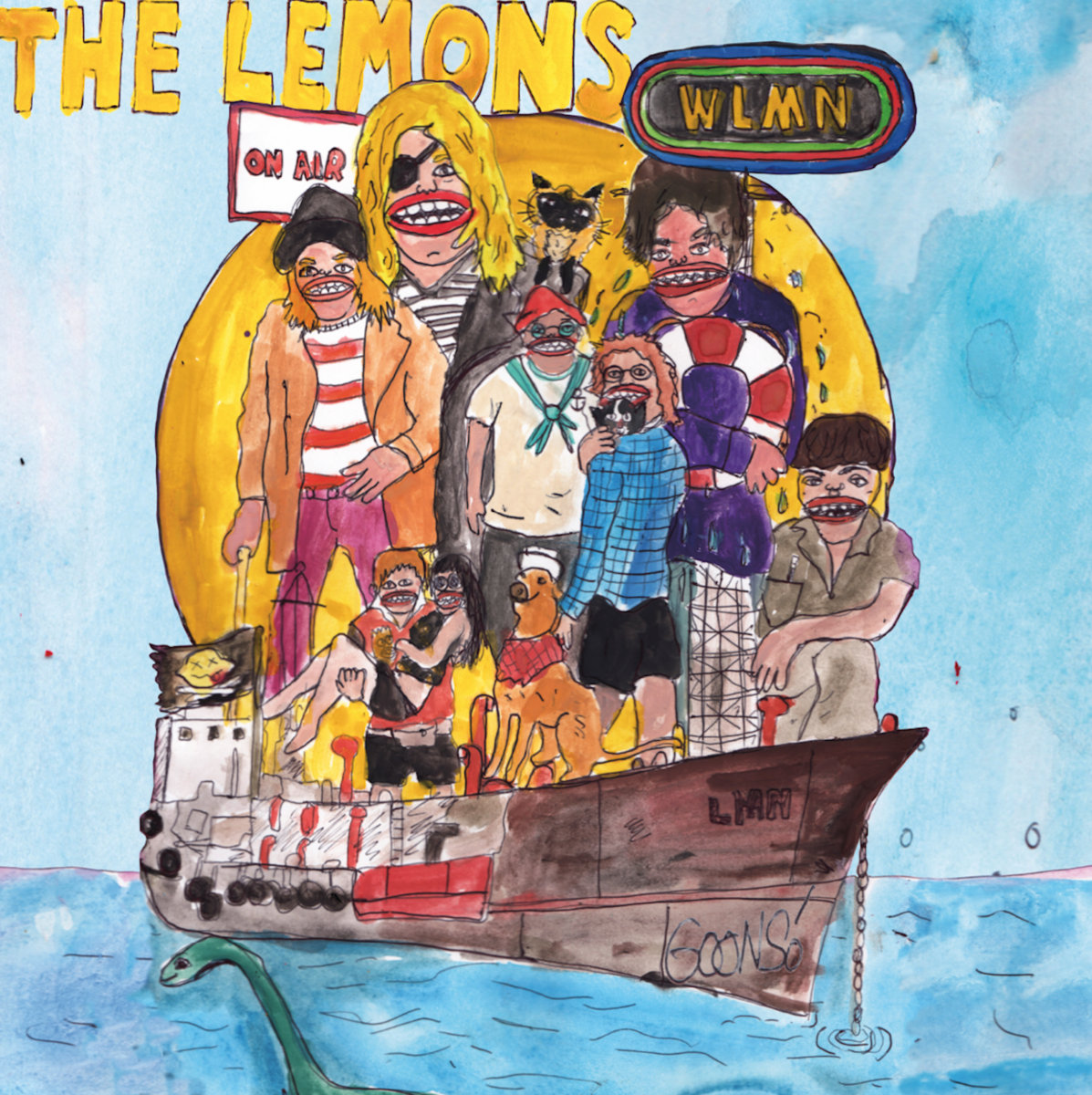 First a word of gratitude to We Are Busy Bodies, the record label who made this recording possible. Eric contacted The Lems to put out a vinyl version of At Home a year or two after it had been available on cassette and online. We figured what the heck, why not? All went according to plan, we got to tinker with the layout, and we eventually got to hold it in our hands.
This time around, we contacted him as we were tracking the tunes and gave him exclusive first right of refusal, which he refused, by agreeing to put it out! With an actual target in mind, we focused on creating a unique listening experience that sounded more like Hello but flowed much the same way as (though much differently from) At Home.
The end result is WLMN, a (sur)real radio station akin to 60s pirate radio broadcasters, with the freedom to play anything and everything – and this one only plays the Lemons. DJ Lorelei chimes in from time to time, and there are station identifications and advertisements to break up the barrage of pithy pop tunes.
Don't touch that dial, it's guaranteed to make you smile
This one has the whole Lemons gang, plus some new featured players who really helped glue it all together who deserve a special in-person thank you, so I won't embarrass anyone by naming names here.
We recorded this one (Lemon #3 for those keeping official count) in the same studio as all the others, using just about the same gear, with the SP-555 earning gold star status and Bobby's 12 string making a special appearance towards the end of the album.
Some of the songs on the album are quite old, others are among the newest ever written. Some were never written at all. Tune in to WLMN then email The Lemons and tell us which songs, skits and bits are your favorite. One winner will be chosen at random.
We also made the video for "You're Gonna Blow It", featured above.
Out of all the Lemons things in the world – heck, maybe even just all the things – this is the one of which I am most proud. I find it endlessly entertaining and infinitely enjoyable, and I hope that you do, too. Please give it a chance.
Peace, Justice & Love,
Chris.